About Us
Helping real people solve their problems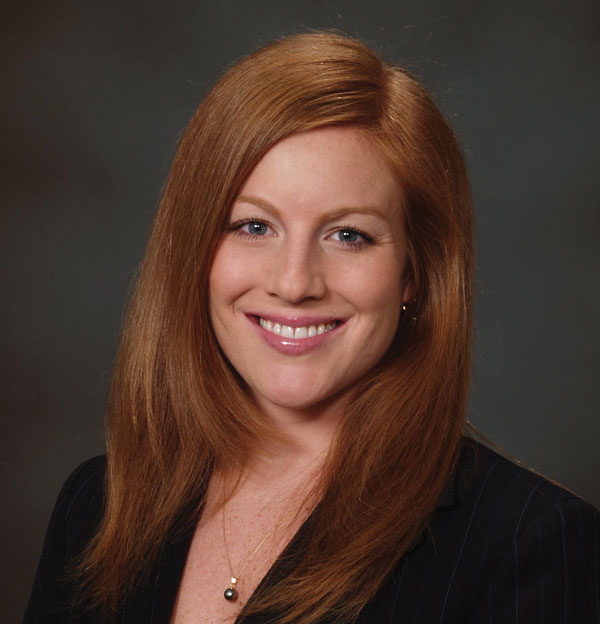 Lauren Jackson focuses her practice primarily in the areas of real estate, estate planning, probate and business succession planning, although her background includes contracts and corporate formation as well.
Lauren's unintimidating, caring approach has garnered her a respectable reputation all over northern Illinois. With her dedication for efficient cost effective services, you will learn that when you retain Lauren you have a reachable attorney who excels at communication, timeliness, and accessibility with your best interests in mind.
Lauren prides herself on quality work over quantity and it has proved to be beneficial to all parties based on positive client reviews. Lauren eagerly represents individuals in the buying, selling, or leasing of residential and commercial real estate properties. She also likes to work with assisting individuals in making the transfer of their assets upon their death simpler and easier on their loved ones and really prides herself on drafting cost effective individual and family estate plans.
Lauren earned her B.A. from Northern Illinois University in 1999 with an emphasis in journalism. She went on to attend the law program at Northern Illinois University and became licensed to practice law in the state of Illinois in 2003.
Lauren began her career clerking for Konicek & Dillon in St. Charles, IL assisting the attorneys with research, drafting petitions, motions, and orders for the firm's representation of its clients in insurance defense matters.   Upon graduation from law school and earning her license to practice law in Illinois, Lauren worked as an associate at Lavelle Law, Ltd. located in Palatine, IL. There she obtained experience in many areas of the law including estate planning, business succession planning, probate, collections and a variety of real estate transactions. In 2008, Lauren was hired at Stewart Title Insurance Company. There she handled title insurance claims from individual homeowners and lenders on properties located all over the midwest.
Lauren is married and a mother of two. She understands the concerns of all parents when setting up their estate plan. Lauren is more than happy to answer any questions you might have to make sure every aspect of family protection is covered. Peace of mind is her goal and Lauren feels it is her duty to make sure you and your family pay as little estate tax as possible.
Lauren is a member of the Illinois Bar Association, Kane County Bar Association, the Chicago Repertory Ballet Board and the First Congregational Church of Elgin.
Lauren is also Of Counsel with Vanek, Larson & Kolb in St. Charles www.vlklawfirm.com
Please, if you are ready to work with Lauren to accomplish your legal needs, contact us today!
Contact Us Today
The use of the internet or this form for communication with the firm does not establish an attorney-client relationship.