We are a law practice exclusively dedicated to property related legal services. We limit our practice to: residential & commercial real estate transactions, estate planning, personal wills, estate trusts, corporate entity formation, business succession plans, estate distribution, and probate. We stand behind our integrity to provide high quality, personable and affordable legal services.
We offer two convenient locations for our clients located in downtown St. Charles & the City of Elgin.
During this time of uncertainty, we are offering meetings by Zoom Video Communications.  If you are uncomfortable or unable to meet in person, we can meet via telephone or video to handle most legal matters.  Many documents can be signed with electronic signatures, however deeds, estate planning and probate documents do require live signatures.  We do offer ways for you to do that safely. 
We are proud supporters and members of the HEREOS program.  
We understand the purchase or sale of real estate may be the most difficult transaction you'll ever make. Our goal is to simplify the process and make it nearly stress free.
Our goal is to help you make sense of your current financial situation in relation to transferring your assets to your loved ones in the most cost effective manner possible.
We understand the process of estate administration and are focused on helping those faced with the responsibilities and challenges this process presents so that it will go smoothly and successfully.
Contact Us Today
847-714-2866
The use of the internet or this form for communication with the firm does not establish an attorney-client relationship.
I have practiced law in Chicago for 32 years for a prominent law firm. When needing counsel in St. Charles for my own real estate transaction, I turned to Lauren. Everything was handled flawlessly. But one thing stood out. At one point, when I was out of town, I needed to deliver money to my homeowners' association so that closing could occur. Without even asking, Lauren's assistant drove to my subdivision in order to deliver the money. That's just not customary, but it was first-rate customer service!
"Lauren really saved me in a pinch for a real estate purchase. She entered my dealings in the eleventh hour and took care of everything. Put me at ease during a very stressful time, followed up on all my questions and handled any future obstacles as if nothing was even there! Rock star status for this attorney!"
"We used Lauren ******* to have our trust drawn up and recorded, and she is an A+ lawyer to work with. Lauren is pleasant, engaging and answers any and all questions promptly, whether in person or via email/phone. We recommend her services, and we actually have already recommended her to others."
"Lauren was great. I enjoyed working with her because she made the whole "buying a house process" less stressful. She went above and beyond. I was always able to reach her and she answered any questions I had promptly. At the closing, she explained all the documents to me throughly and did not rush through them. I would recommend Lauren to my friends and family. Thanks again for everything Lauren!"
"Lauren completed our trust documents recently and did so with the utmost professionalism. Her attention to detail and responsiveness was superb. I would highly recommend her and would utilize her again for future legal and/or real estate transactions. Thank you Lauren for doing such a spectacular job!!!!"
"Lauren is the best!!! We used her for both sell and buy process of both our homes. Lauren made these processes stress free, she took the time to explain everything especially since I was unable to attend both closings. I would highly recommend Lauren as she is extremely professional, friendly and takes the time to respond to all questions as soon as she is available. We will use Lauren again for future needs. Thank you Lauren–"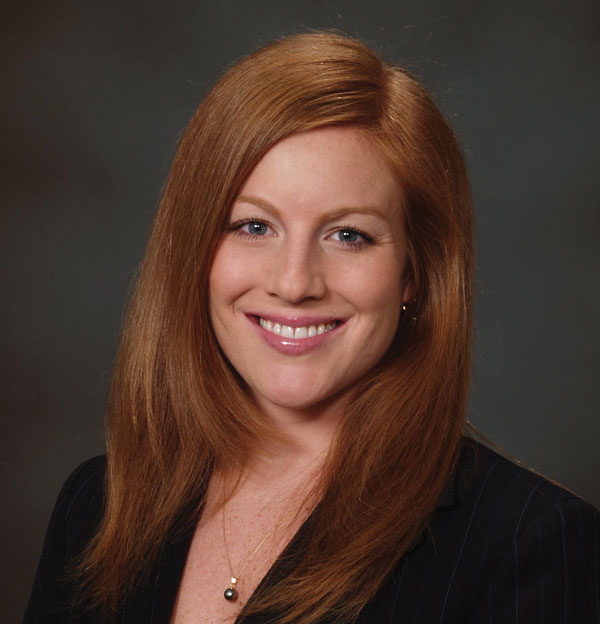 Focus
Lauren Jackson focuses her practice primarily in the areas of real estate transactions, estate planning, business succession planning, probate, contracts, and corporate formation.
Education
Lauren earned her B.A. from Northern Illinois University in 1999 with an emphasis in journalism. She went on to attend the law program at Northern Illinois University and became licensed to practice law in the state of Illinois in 2003.
Office Locations
Phone: 847-714-2866, Fax: 224-856-5705 (Both locations available by appointment only)